April 10th, 2021.
Asbridge's Bay, Toronto


It's spring migration. Went to the Beaches and Asbridge's Bay to take bird photos. First very warm day, felt like summer. Very little people because of the Covid-19 lockdown. Normally the beach volleyball courts would be packed with people.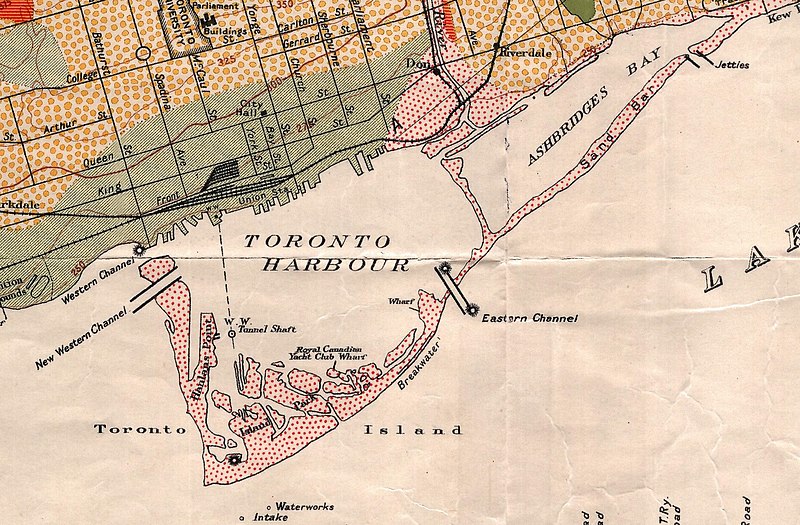 https://commons.wikimedia.org/wiki/File:Toronto_Harbour_1913.jpg
The Beach is an infilled swamp, drained in the early 20th century.


The sandbar, the formed Ashbridge's Bay, and the Toronto Islands is caused by an unusually east to west water current. The sand from the eroding Scarborough Bluffs would drift west. As the water leaves the Niagara River it flows along the south of Lake Ontario, forming an unusual eddies along Toronto. Reflections of Toronto Harbour : 200 years of port activity and waterfront development Wickson, Ted.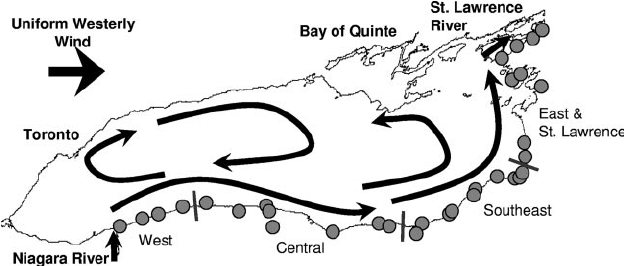 Hotto, Amber & Satchwell, Michael & Boyer, Gregory. (2007). Molecular Characterization of Potential Microcystin-Producing Cyanobacteria in Lake Ontario Embayments and Nearshore Waters. Applied and environmental microbiology. 73. 4570-8. 10.1128/AEM.00318-07.
Water current in Lake Ontario, dictated by the large Niagara River. There is an odd current near the Bluffs. Here it is shown going west to east, but closer to shore it rotates east to west.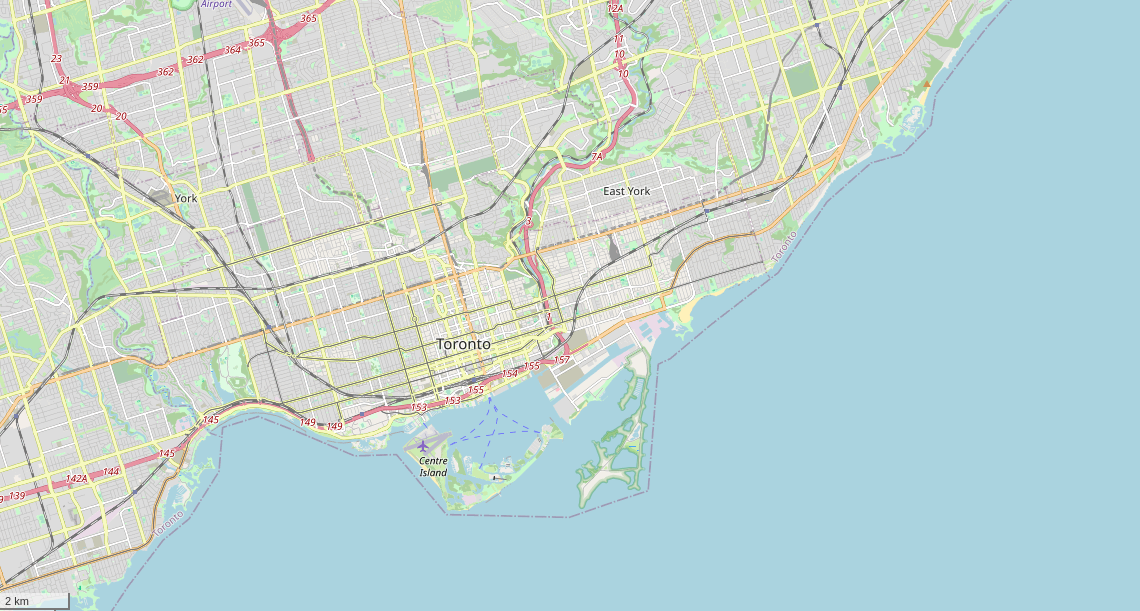 OpenStreetMap.
All the sand flowing west, from the Scarborough Bluffs.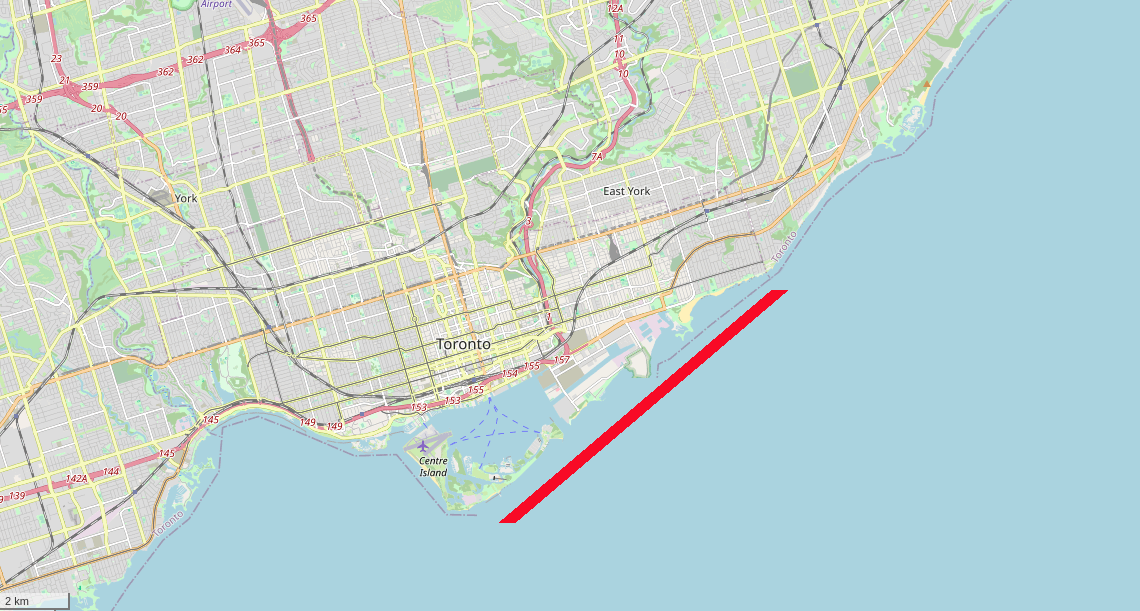 OpenStreetMap.
Without the artificially created Leslie Street Spit, a clearer picture. The R. C. Harris Water Treatment Plant is at the corner, dividing the Bluffs and the long sand bar that formed Ashbridge's Bay and the Toronto Islands.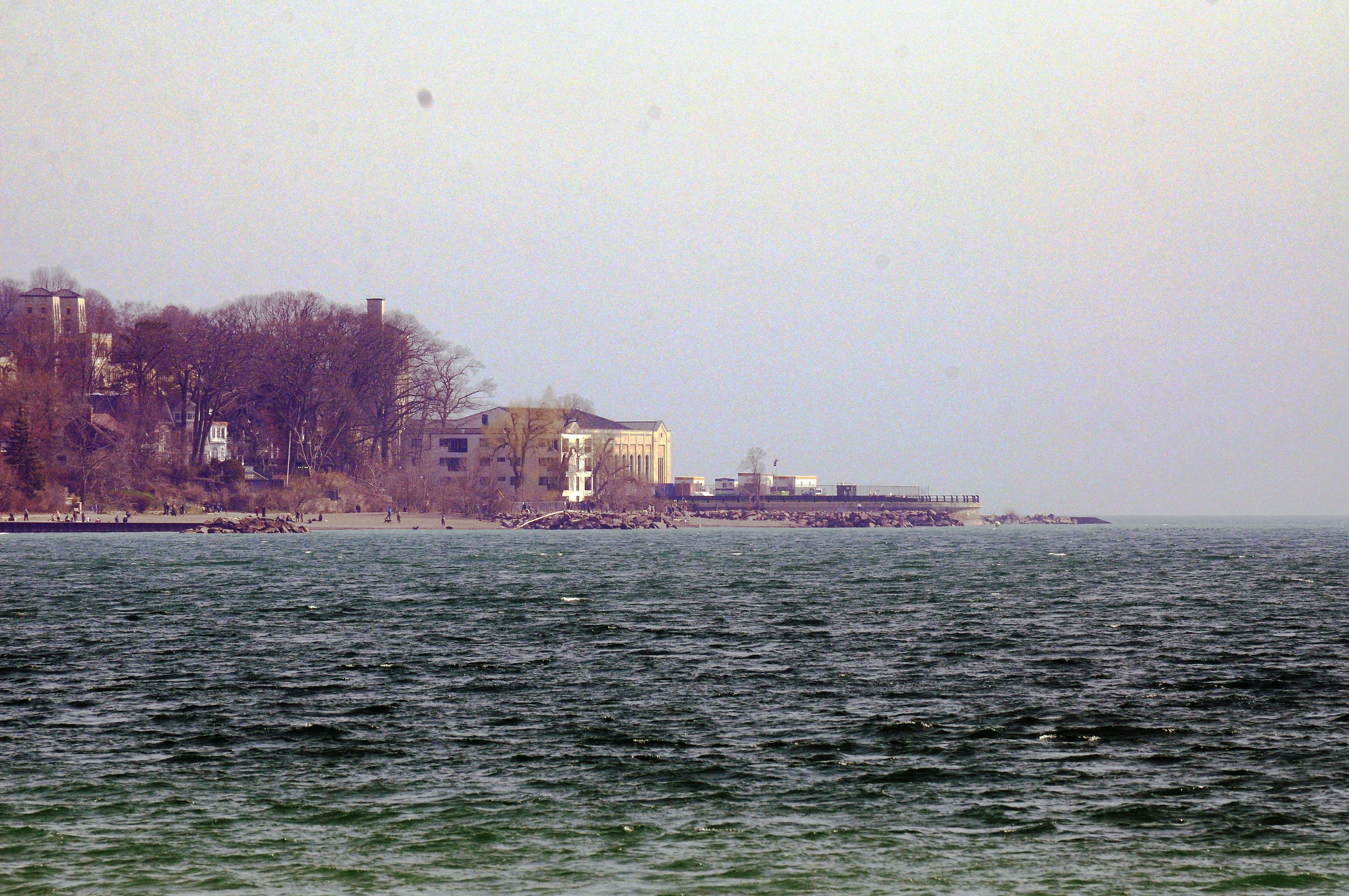 R. C. Harris Water Treatment Plant, and the eastern portion of the Beach.


In, a very short span of time we saw lots!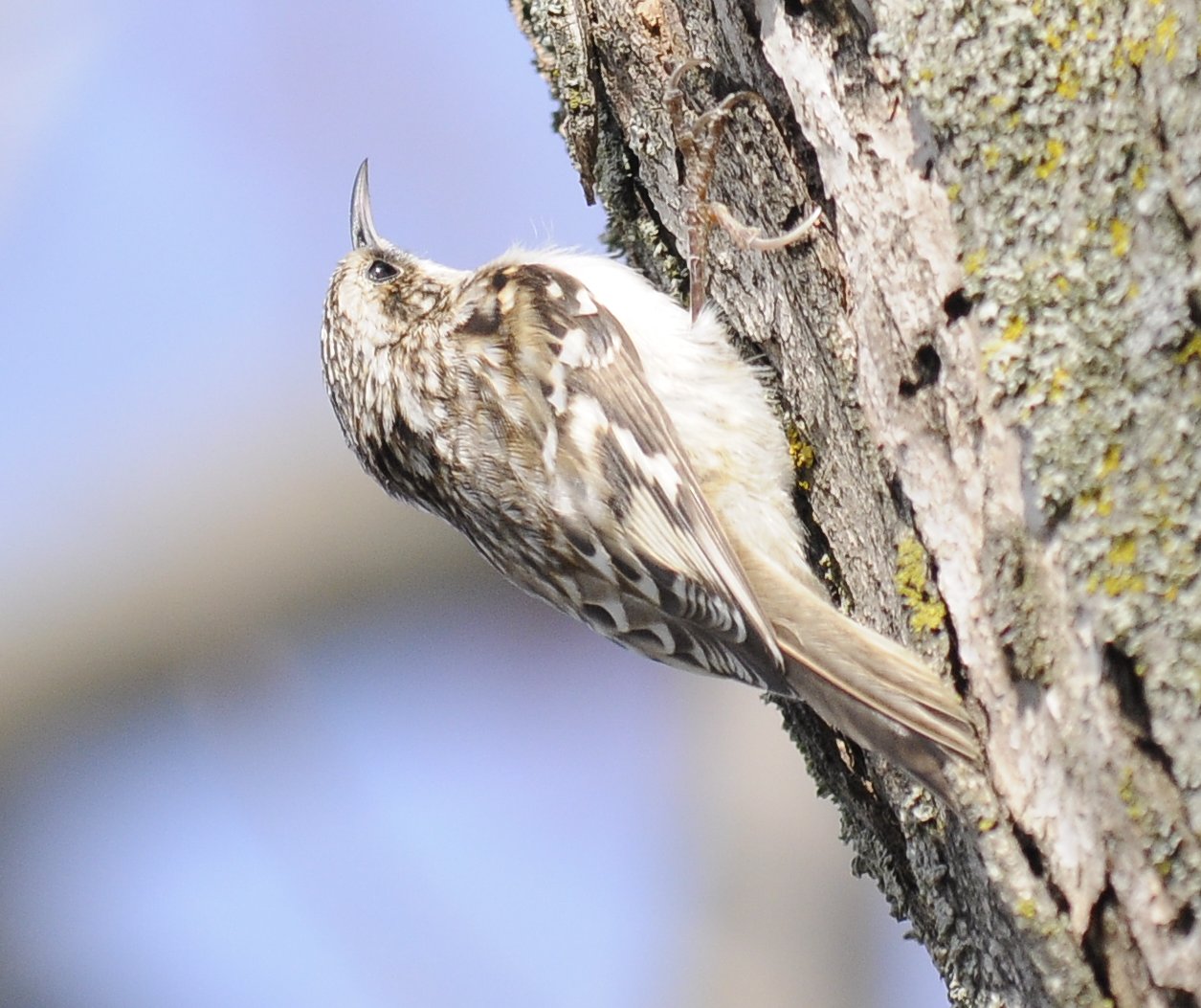 Brown Creeper.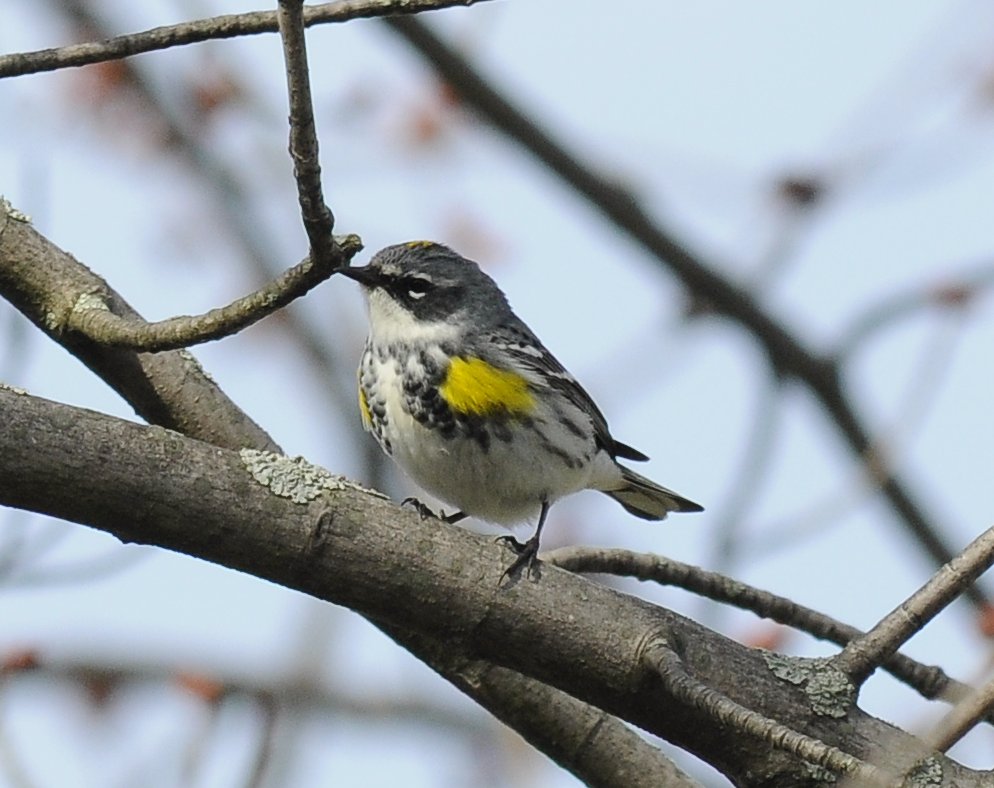 Yellow-rumped Warber.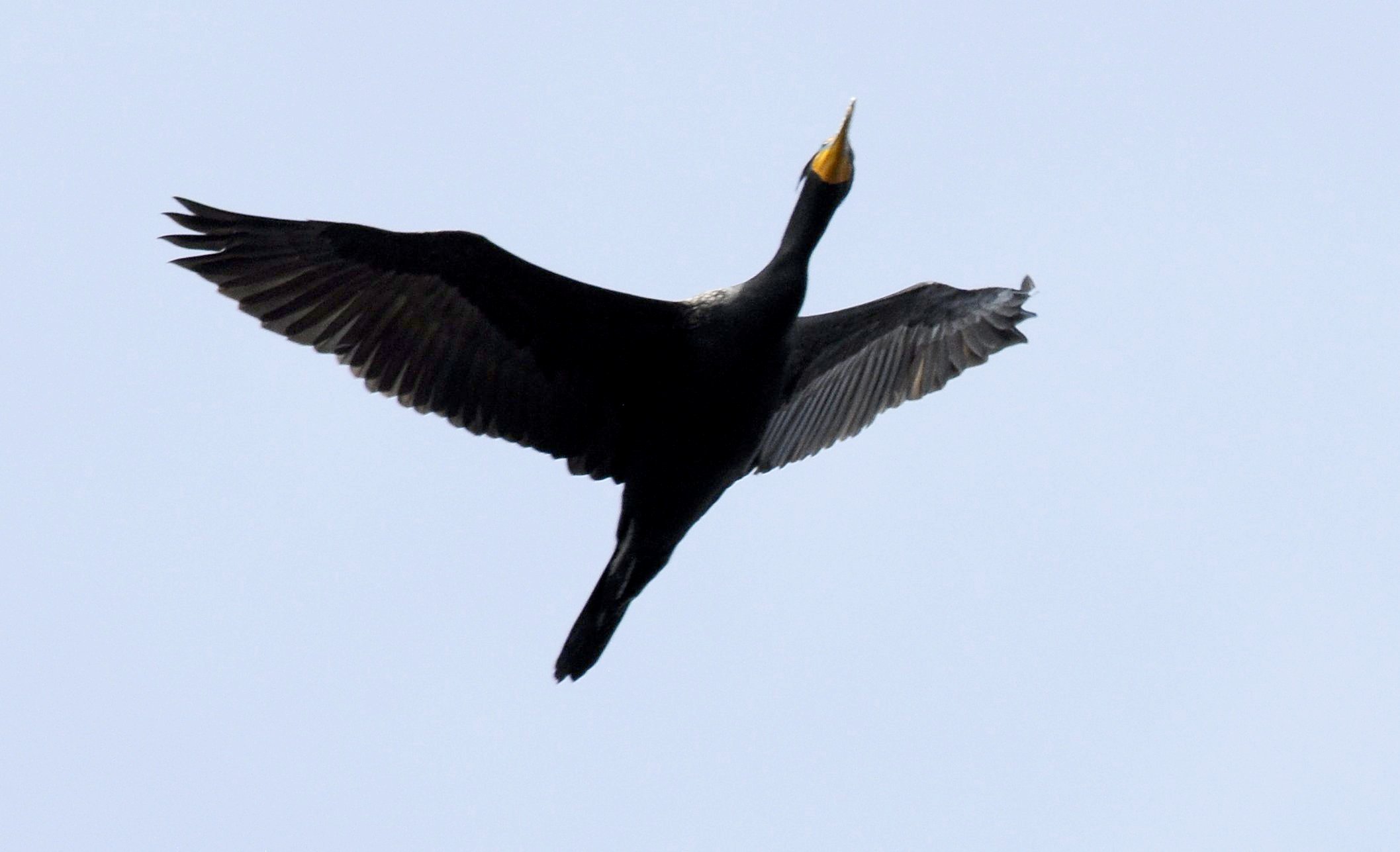 Cormorant.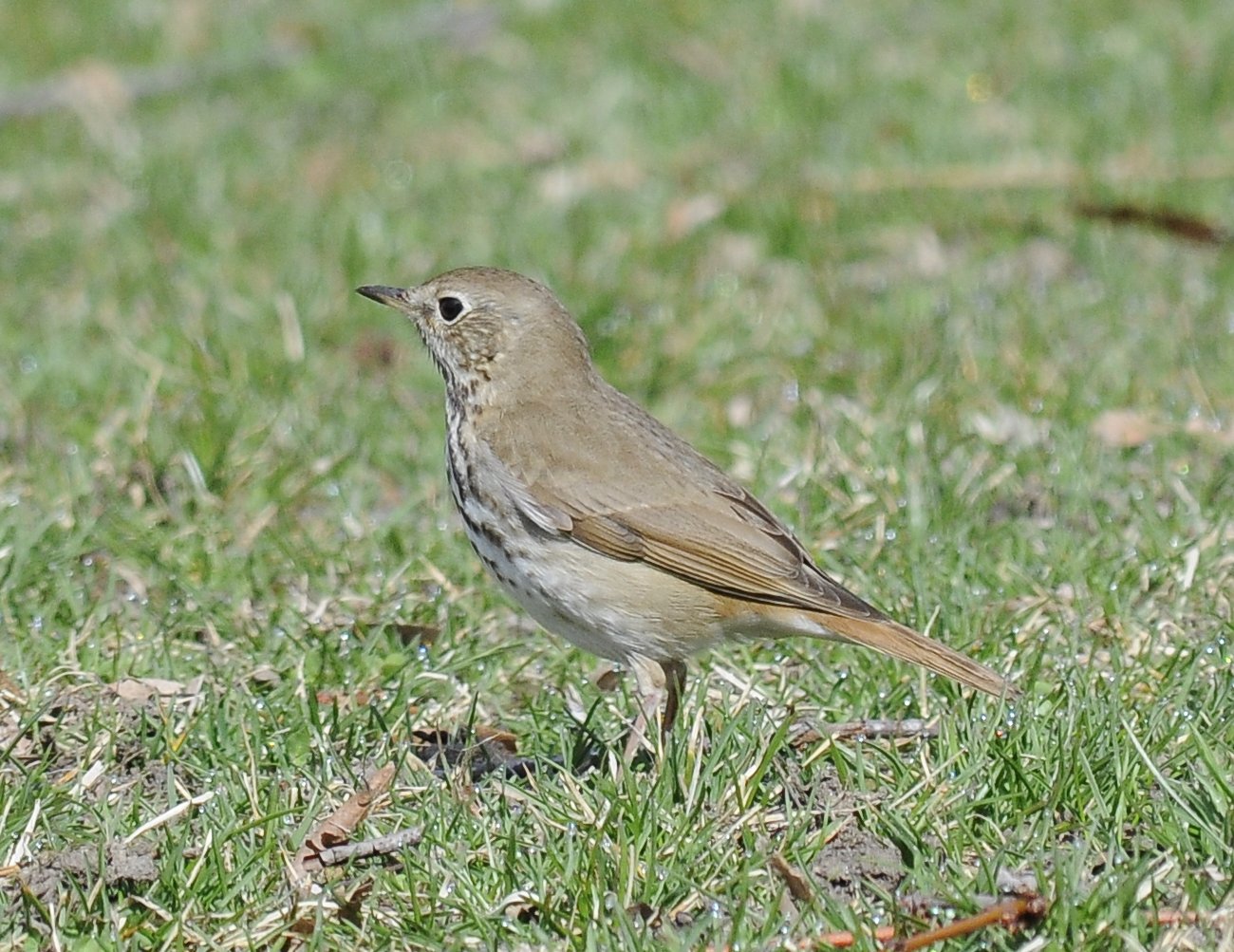 Thrush.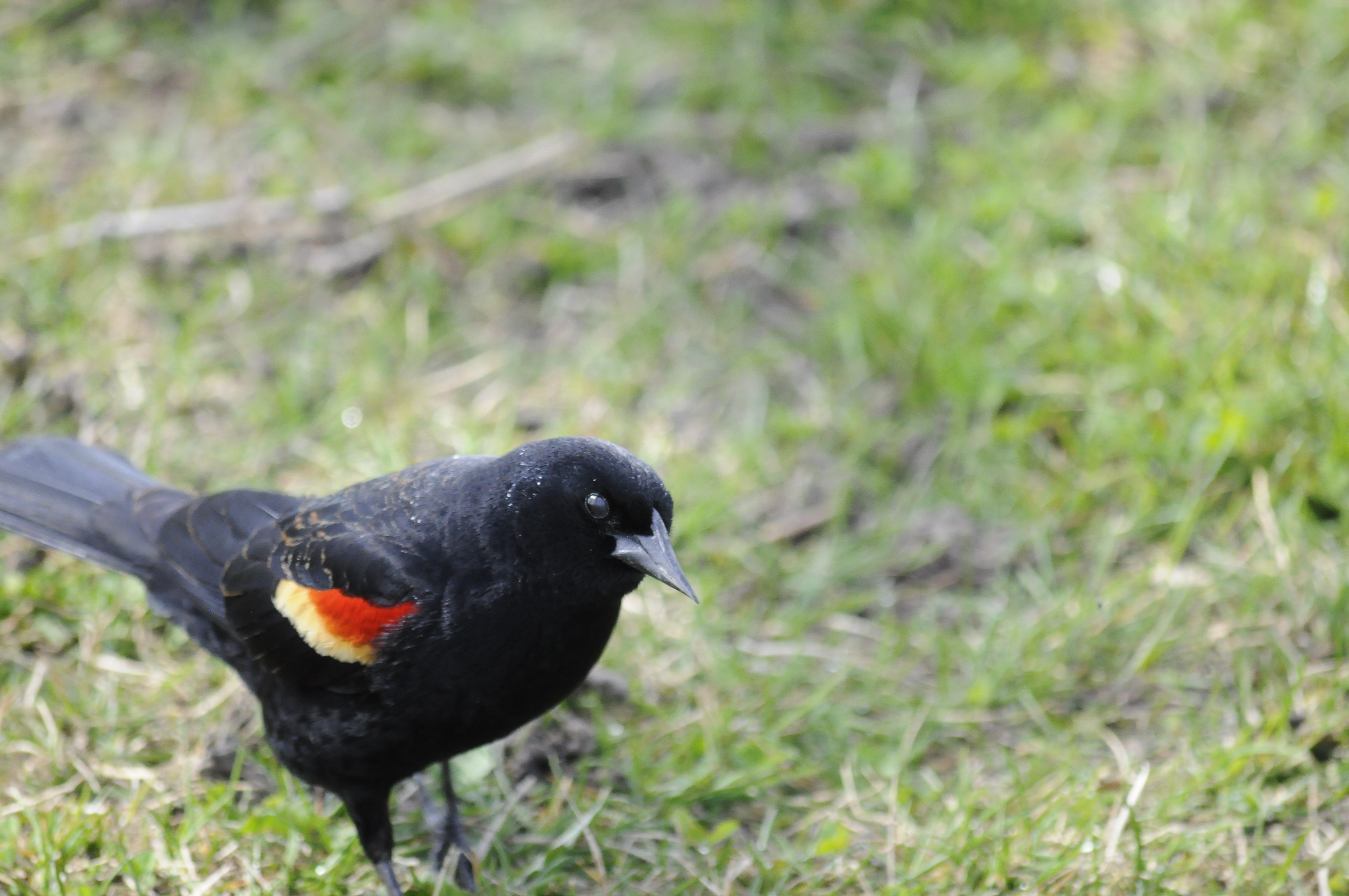 Red-winged Blackbird Male.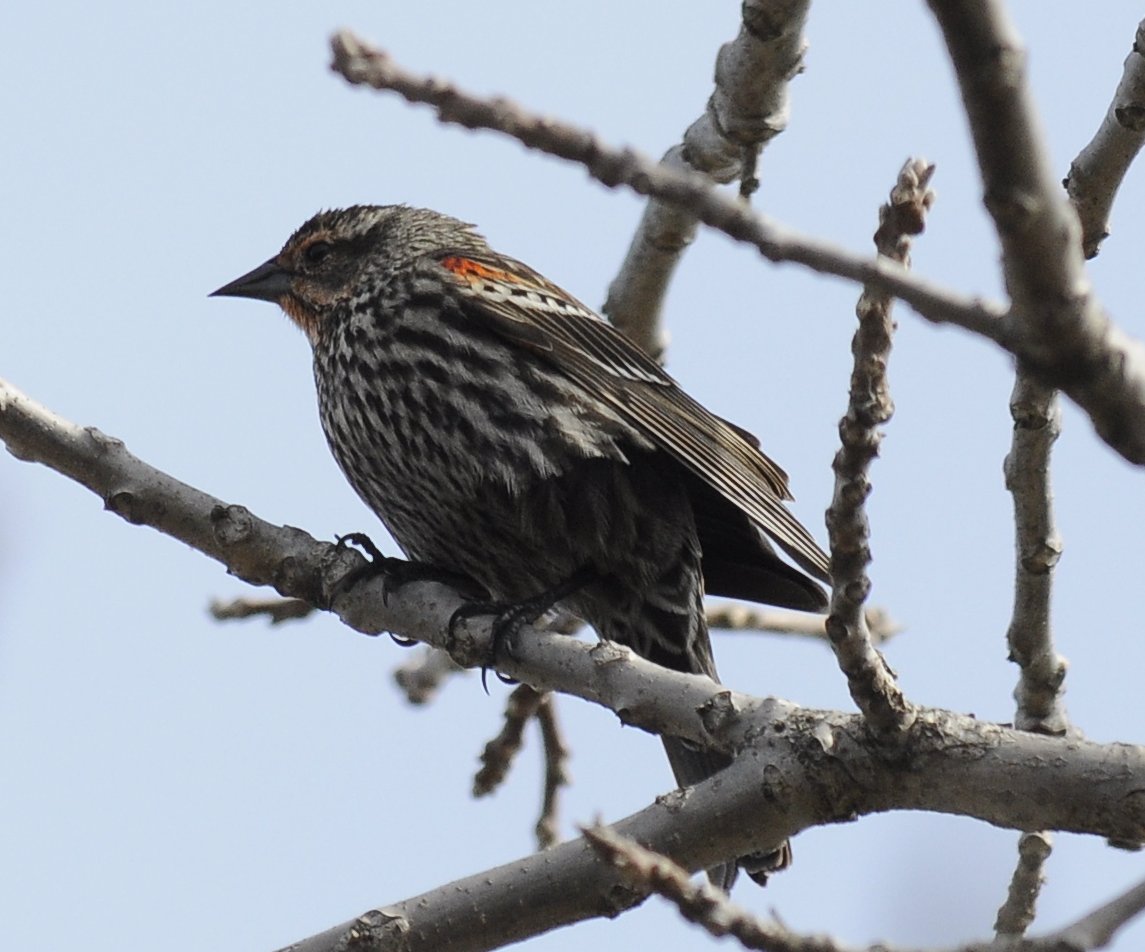 Red-winged Blackbird Female.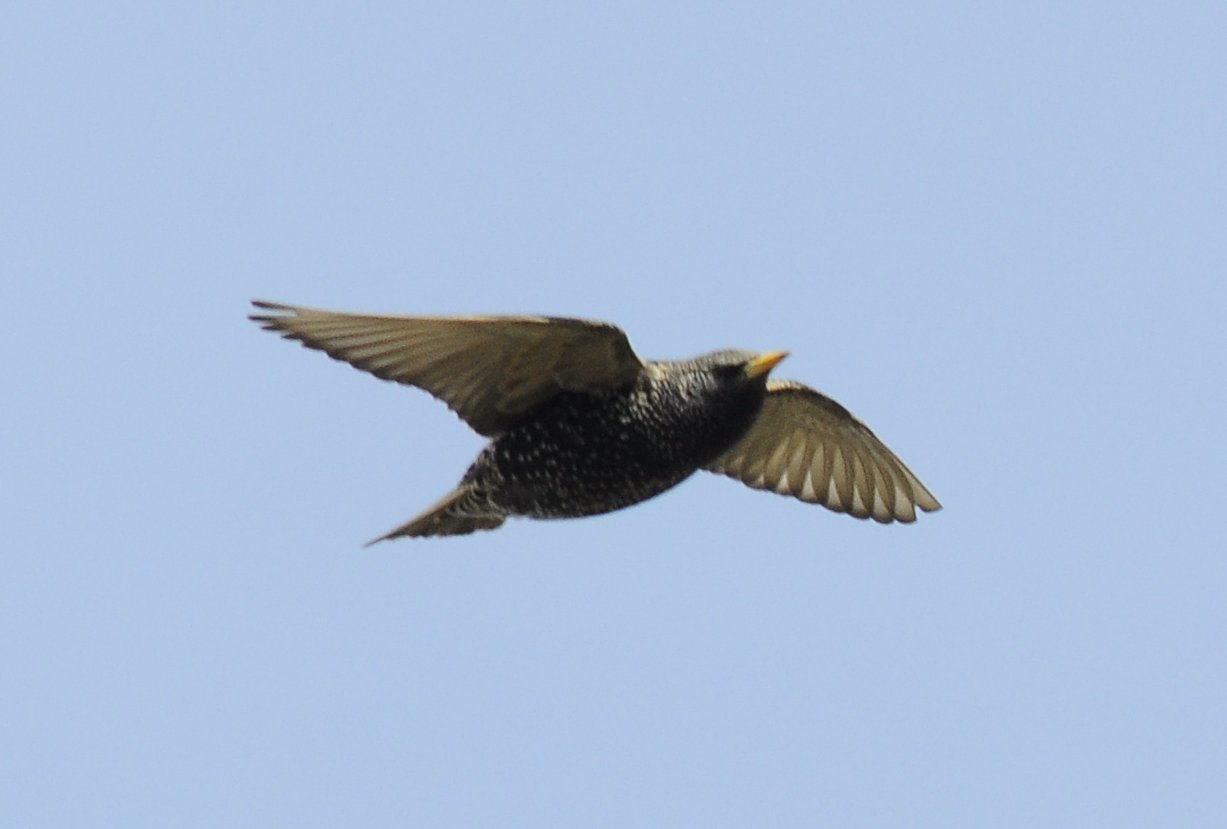 Starling.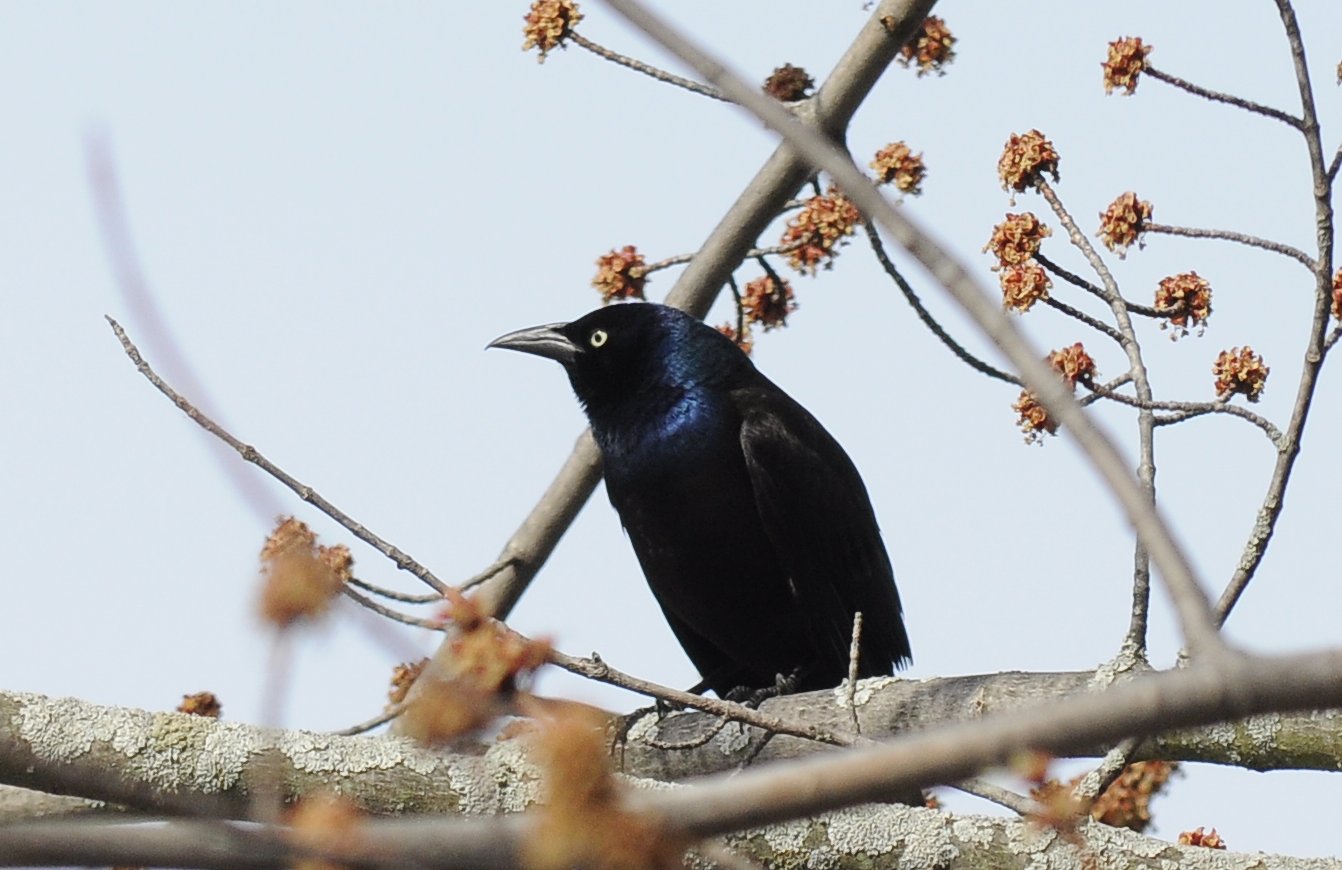 Grackle.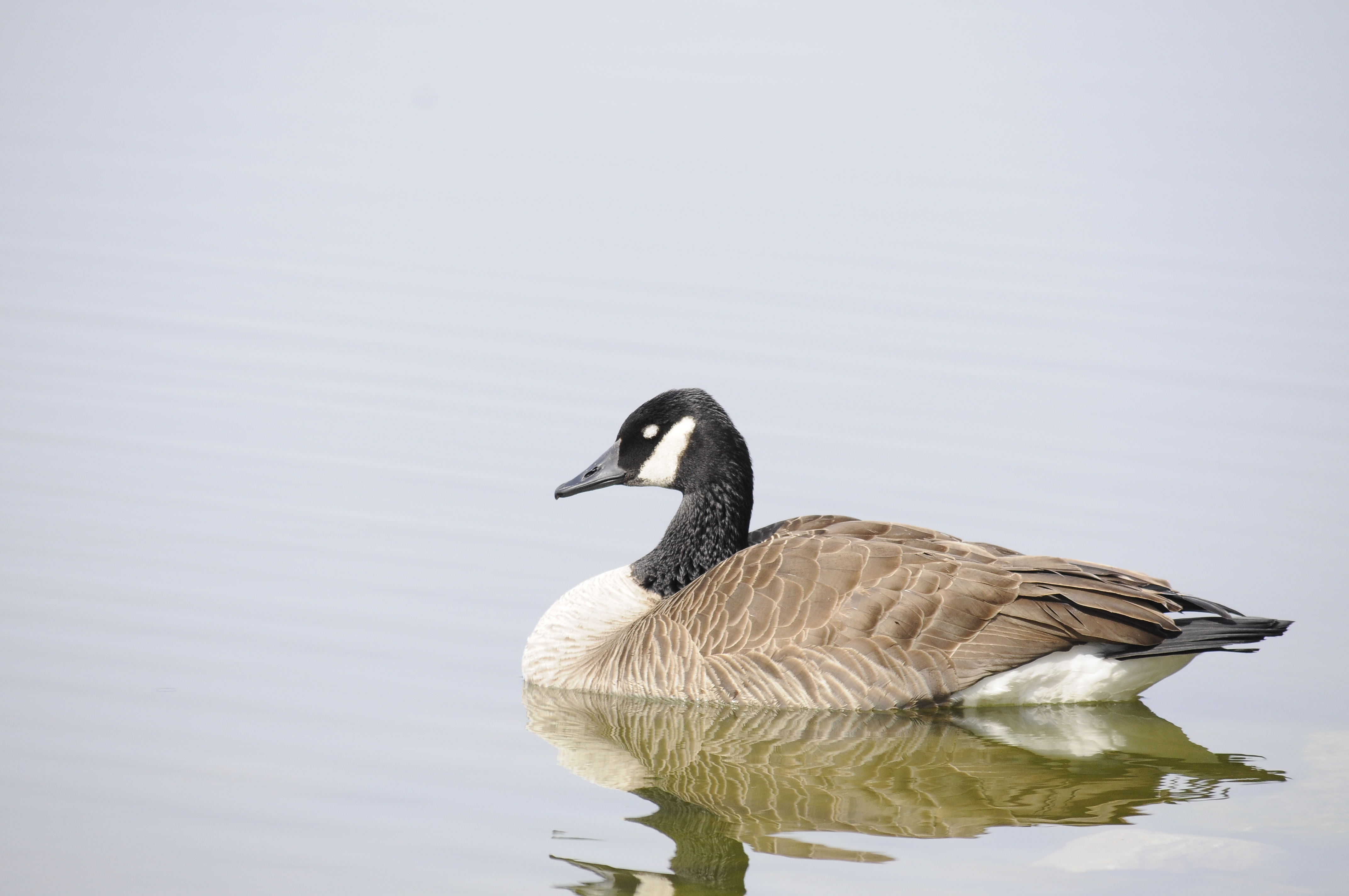 Canada Goose with its eye closed.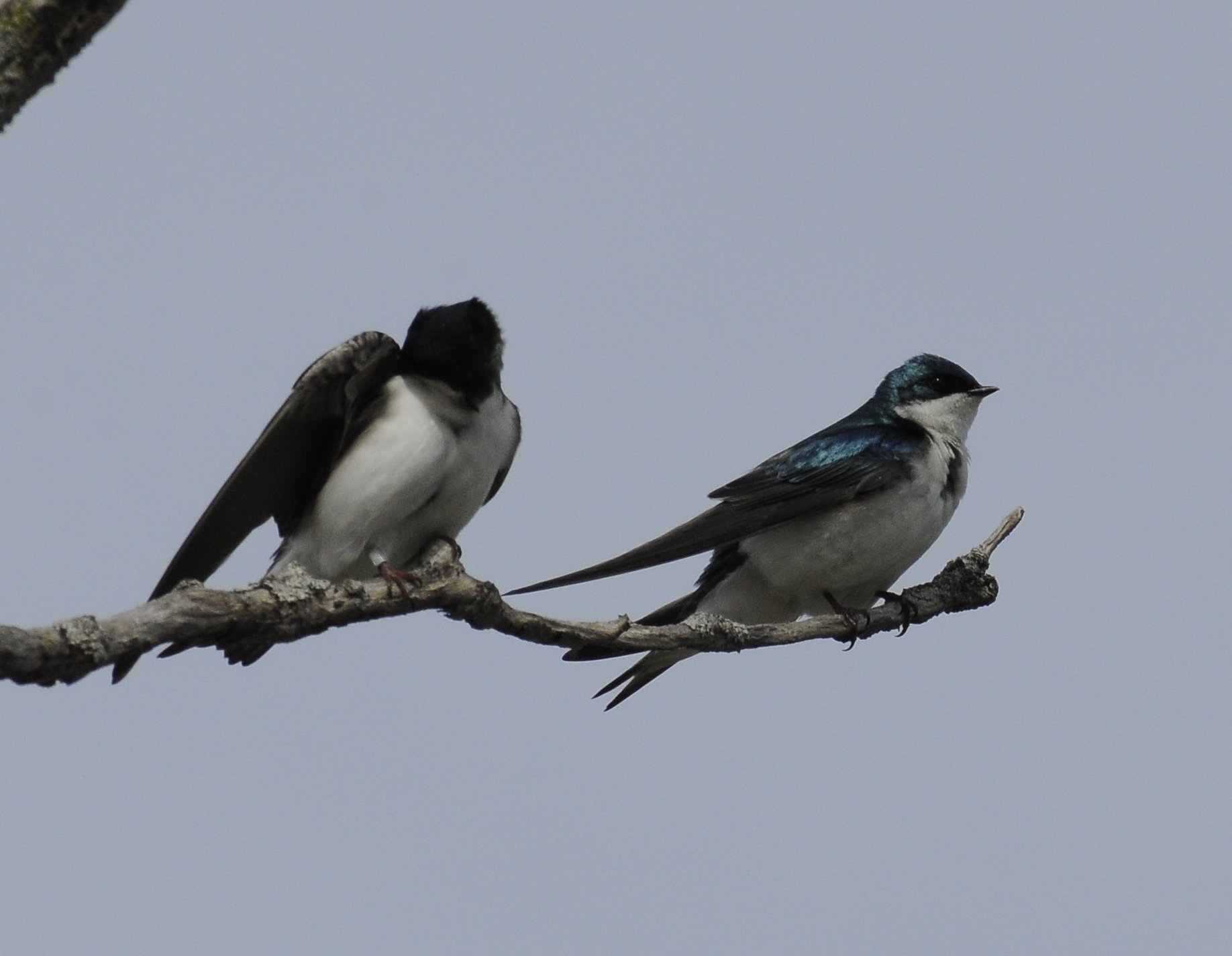 Swallow.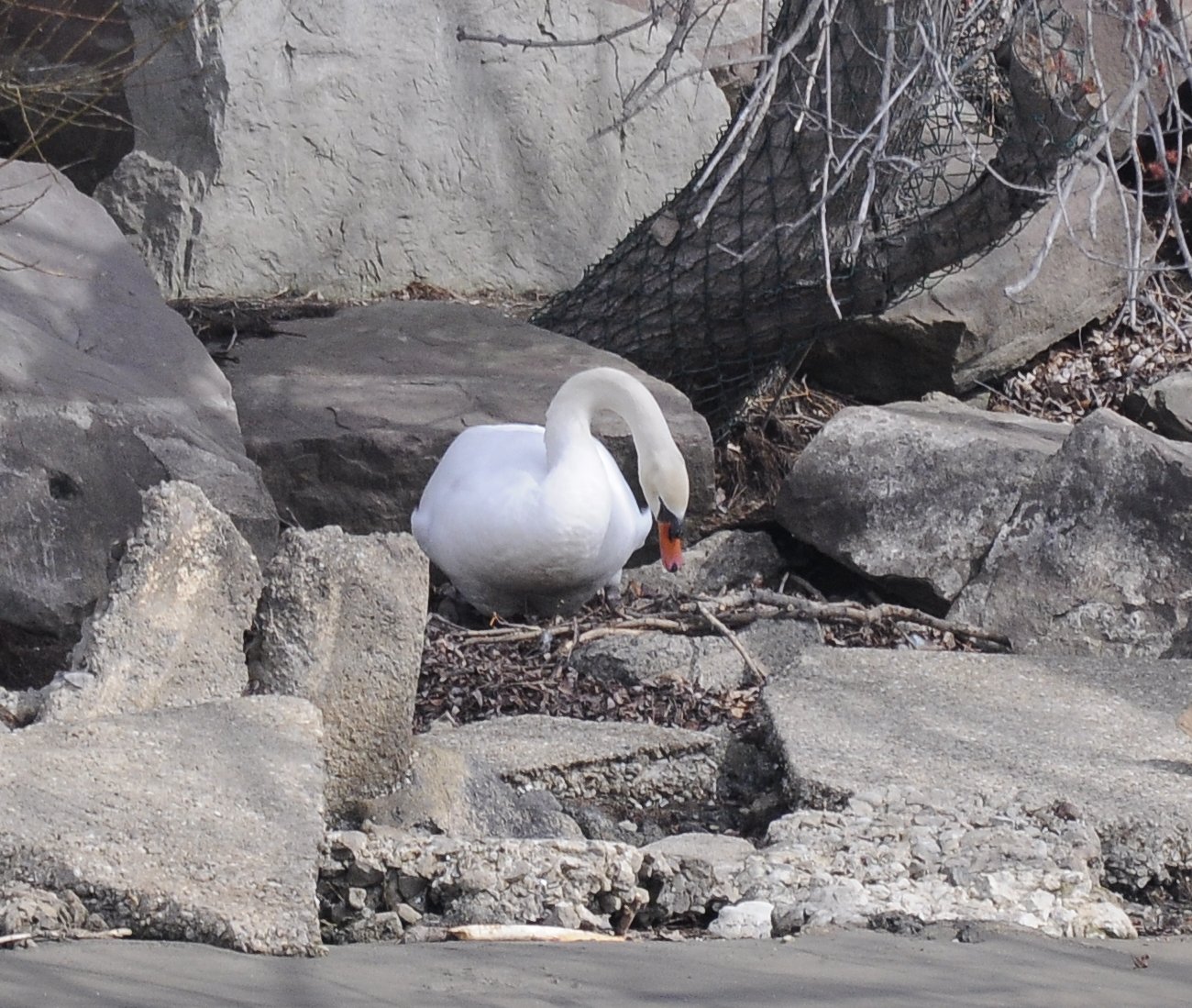 Mute swan, perhaps building a nest.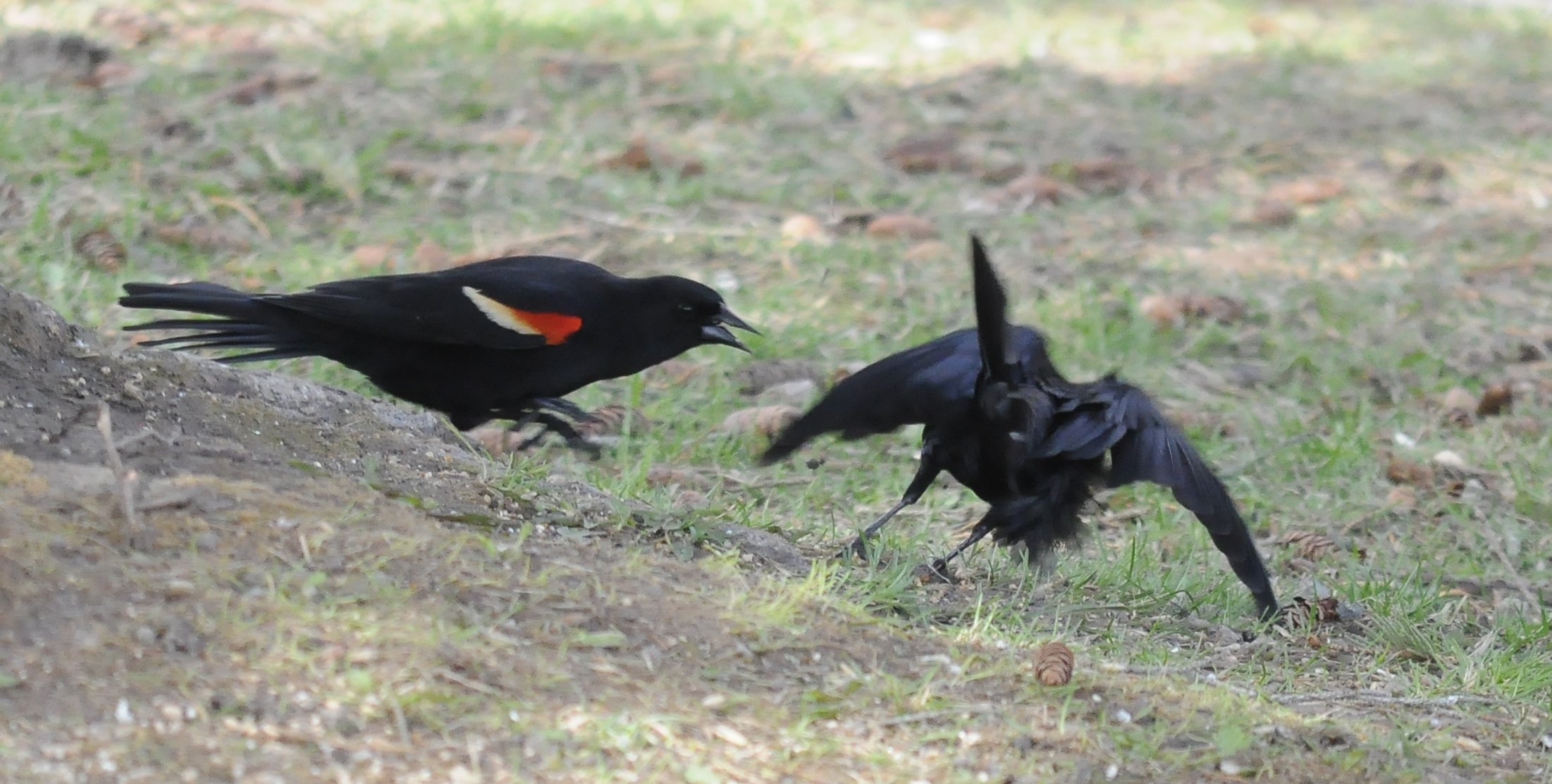 Red-winged Blackbird and a Brown-headed Cowbird. Territorial.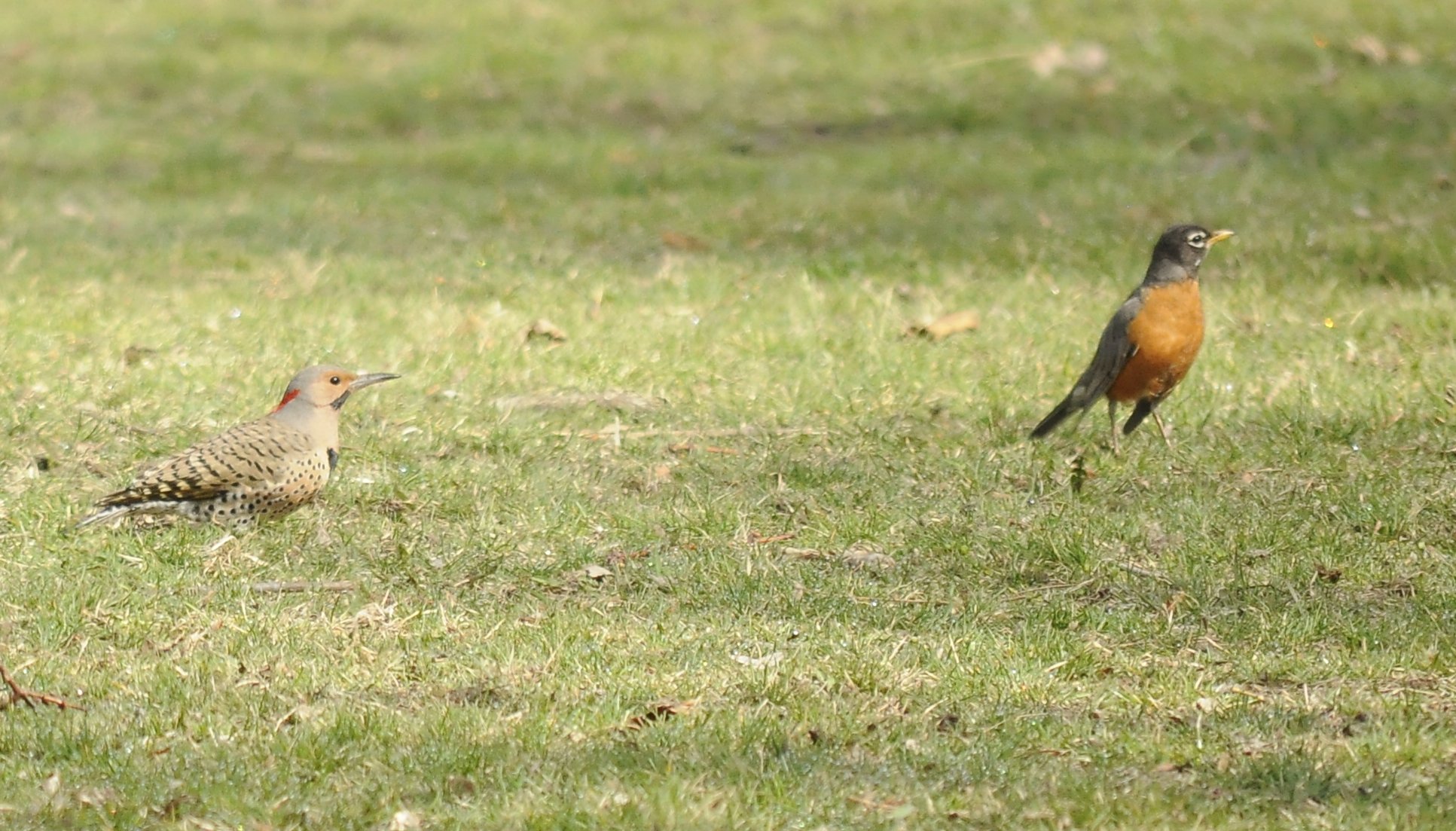 Northern Flicker and Robin.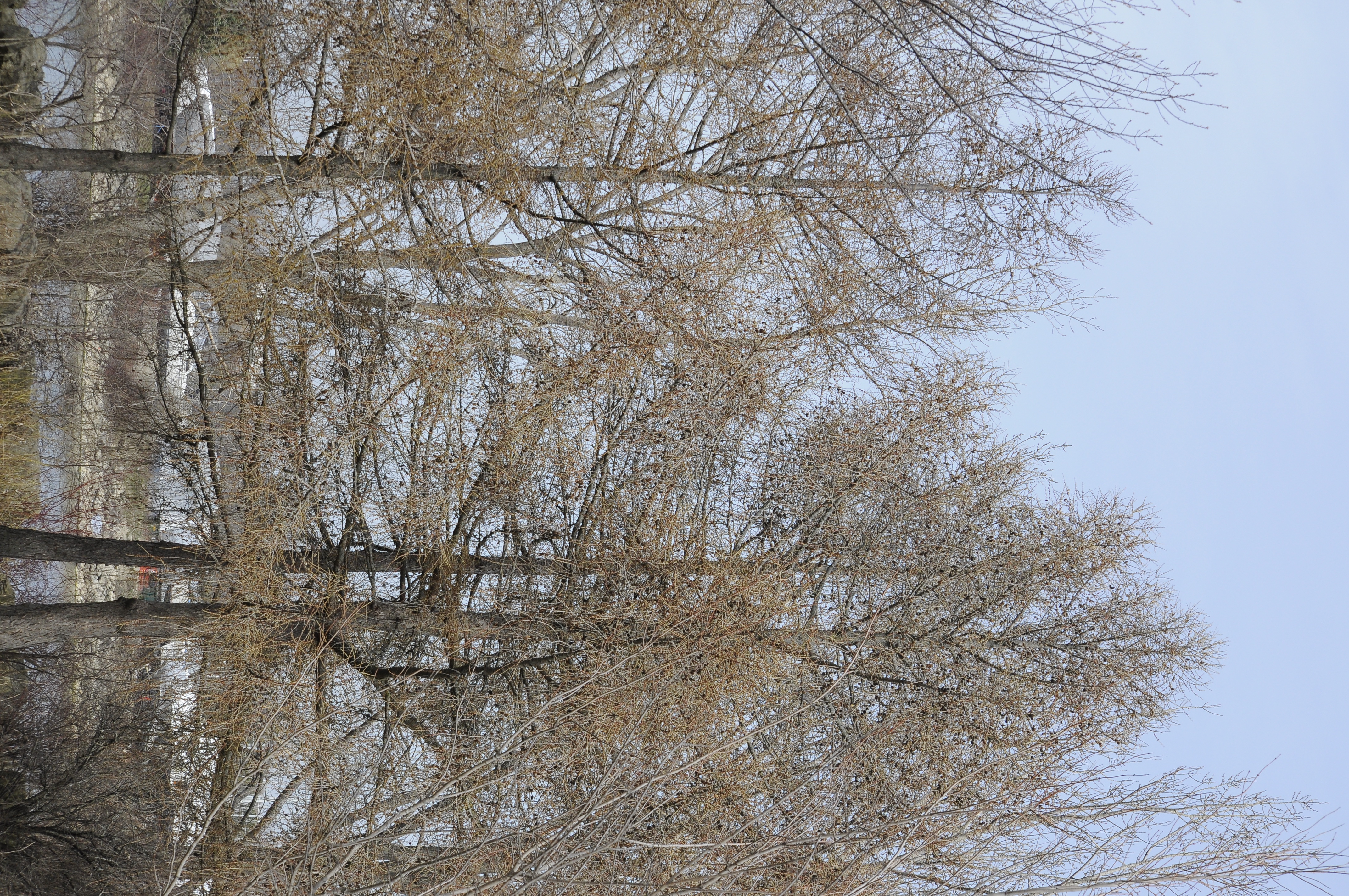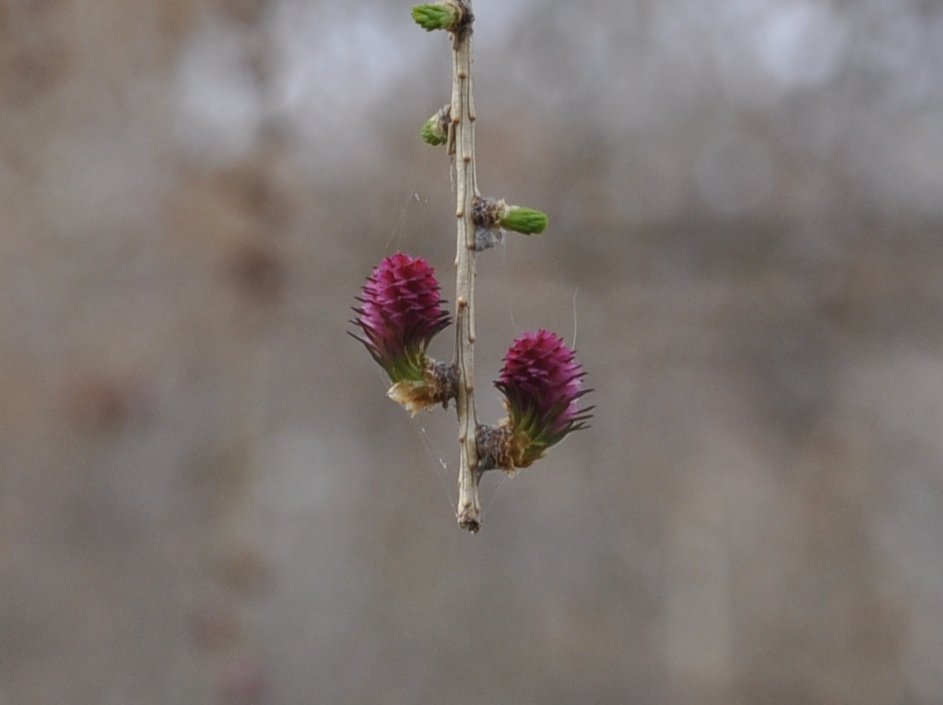 The Tamarack Tree was budding out.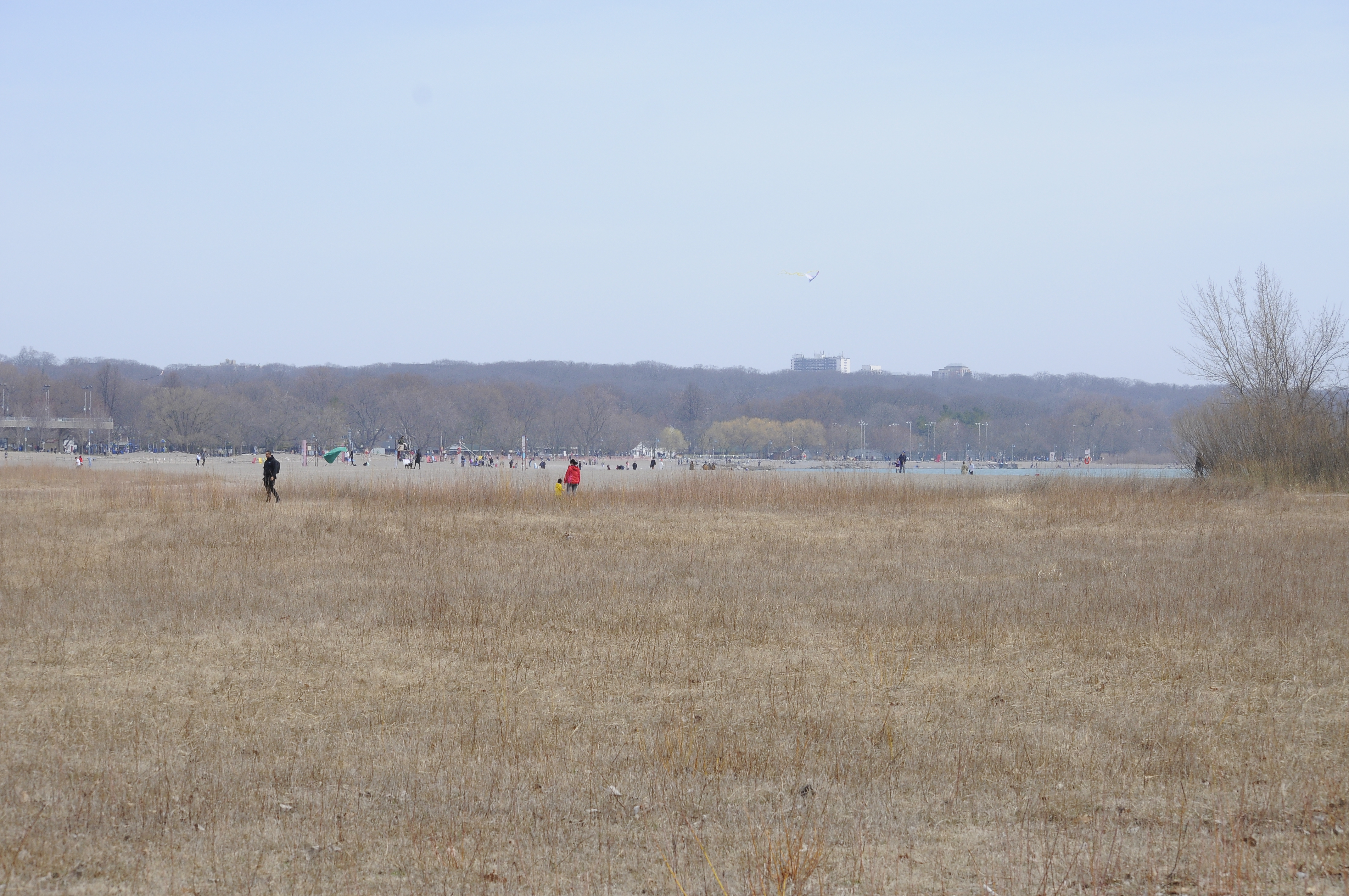 Asbridge's Bay.